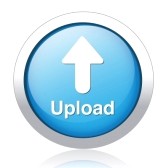 People LOVE photos. So, if your customers have an opportunity to look at your dealership, your employees and your vehicles, they'll feel closer to you. It makes your dealerships brand more reliable and engage your customers with quality content. Don't forget about how fun taking photos can be!
In automotive industry photos sell. When it comes to buying a vehicle, viewing photos of the exact vehicle help customers to make purchase decision. Providing consumers with inventory images allows them to gain an understanding of what the vehicle looks like,  photos allow to answer questions about the interior colors, mechanics, possible damage etc Photos are especially very important when it comes to purchasing a used vehicle. But, when it comes to new cars, customers want to have the same luxury of viewing images.
We care about your photos as much as you do, so we know that your dealership and your dealer website deserve something special. Photobox module takes your photos uploading process to a whole new level. Upload photos as easy as 1-2-3: select photos, upload them and immediately notice the results. Photobox is very simple. Full Control DIY (Do-it-Yourself). All images in Photobox should be in JPEG or PNG formats. But no worries, download our desktop version of picture uploader and it will automatically upload images with right format to Photobox.
Take control of your settings and upload huge amount of photos. Build your dealership brand awareness with  the help of Autoxloo Photobox.