Make Your Photos Good for Selling Cars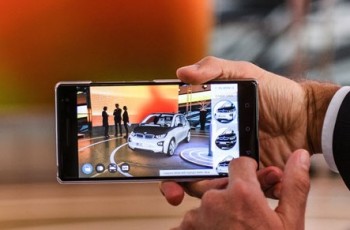 One picture speaks louder than a thousand words. Photos are the first thing buyers pay attention to while visiting your dealer website. So it's vital to make each photo "speak" about your car, its advantages, current state, etc. How can you make the ad photos attracting and eye-catching for buyers?
The best way out is to find professional photo and video services. But you can take great photos by yourself as well if you keep in mind some tips and hints.
Here are some photo hacks to attract as many potential buyers as possible:
Prepare your car for the photoshoot. Of course, a bigger part of the job depends on your camera, skills, angles, etc., but the car's look is the main factor of successful pictures. Before you start, thoroughly wash the car outside, clean the interior, align the steering wheel. The side mirrors should be clean, the wheels – straight or slightly rotated. Do not leave the windows open. Do not forget to align the seats, headrests, and other interior elements.
Choose the right place and time. The best time to capture pictures of your car is a sunny and fair day. Pictures are more impressive in the morning and in the early evening. The sun should be behind your back while shooting. It will allow you to spread the light equally and show the color of your car correctly. Select maximally neutral background for the photos. Cars, people or other objects will take off attention from your vehicle. Do not make pictures immediately after rain or snow. There should not be any water on the car's surface.
Take enough photos of your car's exterior. When you shoot the exterior, try to capture every detail of the vehicle. Take pictures from different angles:

Front view, back view, left, and right views
Front and back views at an angle 45 degrees
Underhood space view
Trunk view
Headlight and wheel close-up views

If the car hasn't been sold for a long time try to change the car's photos in the ad. However, do not overload your ad with a big number of images. Select only successful shots. Avoid repetitions and duplicates.

Take pictures of the car's interior. For a potential buyer it is essential to see the current state of your car "from the inside". So good photos of the interior are an integral part of any successful ad. The interior views can be very different, e.g.:

Interior view from the outside when the doors are open
Center panel close-up
The steering wheel close-up
Car's upholstery close-up
Passenger's view

Don't forget about technical requirements. Before you make pictures of your vehicle, take into account the following requirements:

Use a digital camera with 2 MP resolution as minimum.
Take photos in horizontal (landscape) format.
Save images in JPG, PNG, GIF formats.
The file size should not exceed 5 MB.
Follow these simple tips and make your cars' photos high quality and attractive for potential buyers. Autoxloo will help you make selling ads. Our smart Image Tour in VIR™ application will give you hints on proper angles and camera positions. It's very convenient and time saving. Contact us now!