Is Your Website Front-line Ready?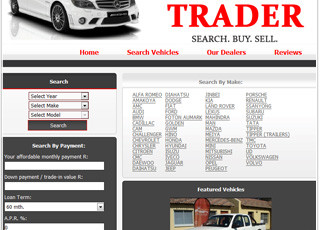 You spend countless hours making sure every inch of your dealership is clean, well laid out, informative and your staff is ready to meet and greet your customers all in an effort to close the sale. Shouldn't your website provide the same feel good experience? The obvious answer is – YES!
There is a BIG difference between having just a website and a virtual showroom. Everyone has a brother, cousin, nephew or niece that has the ability to throw a website up with a few pages that may include your inventory and some contact information, but unfortunately the public has become a lot savvier and in most cases spoiled as to what they expect from an dealers website.
When you have a clean, well laid out, informative website that provides the customer with all the tools they need to make an informed decision its no wonder dealerships that utilize this technology consistently out perform their competition. Visitors are looking for a one stop vehicle shopping experience that only a true Dealer Management System can provide. Features like weekly specials, payment calculator, loan application submission, order a vehicle, make an offer, live chat, similar vehicle listings, video, testimonials, latest news and so much more are needed instill consumer confidence and produce qualified leads. Unfortunately a system that would provide such features would cost upwards of a $1000 a month and more just do the basics – until now!
 Autoxloo is proud to offer its clients a full DMS (Dealer Management System) that includes all of the features listed above and much more all for as little as $99 per month*.
Take the first step in making your online presence "Front-line Ready" and call Autoxloo at  (727) 475–4455  today for more information about all of the products and services we offer and how we can provide you the most cost effective way to turn around your struggling dealership.
*requires 12 month commitment