How Dealers Can Effectively Reach Today's Automotive Shoppers – Part 2
As a certified Google partner, our company helps dealers to always be easily apparent on any customer's radar, whether it be on mobile devices or desktops. We have a lot of auto dealer marketing ideas as well as tools needed to implement them. Read on if you want to drive more traffic to your website, attract more customers, and sell more vehicles.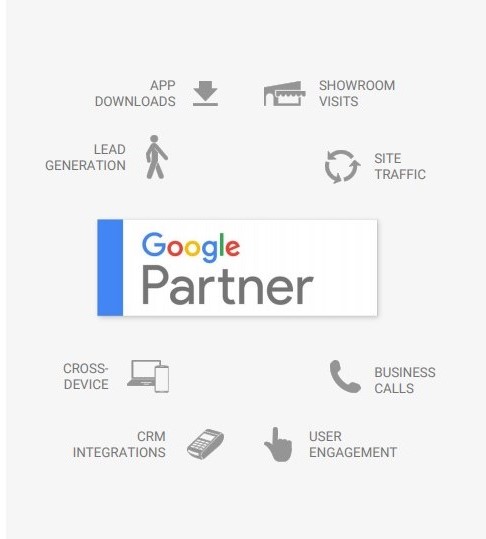 In our previous article, we answered two important questions: "Why should you be focusing more on your digital auto dealer marketing?" and "What should you expect from your digital auto dealer marketing?". The next question to consider is:
When are users actually out there looking for me?
People who work in sales know that there are certain periods of time when consumers are more inclined to make a purchase.
At Autoxloo we constantly analyze the performance of car dealer websites to detect the peaks and valleys of the automotive shoppers' searches.
We can safely say that people start collecting information about their future vehicles from one to four months before the actual buying. They turn to online resources to explore which Make, Model and Price best suits them. And this is always a great opportunity for dealers to assist in this search.
When your potential customers go hunting for vehicles, you need to be more visible and accessible in order to attract and properly serve them in your online showroom. But what are the stages of their search?
Google has defined the five most crucial online moments that car buyers go through during the buying process:
1. "Which car is the best?" moment
The first step in this process is awareness. Most car buyers enter the market unaware of what vehicle they want to buy. They often are looking at many different sources and online touchpoints in order to get more information about different vehicles. They want to see reviews or walk-around videos that will help them to choose the right vehicle. At this point, they are not ready to choose a dealership yet, as they want to do some research first.
Unfortunately, many dealerships don't have this type of content on their websites, so the shopper has to rely on third-party sources or OEM commercials.
So this is the first step towards earning your customer's business: Provide them with this "Which car is the best" content that they're looking for.
This can be reviews, model comparisons and walkaround footage. Thus you will be able to engage with customers as early as possible in the buying process. You don't have to wait until later in the funnel to start having a conversation with your prospects.
We all know that people buy from people they trust, so why don't you get on your customers' good side by, in effect, saying: I am a trusted source of information, I know what you are looking for and I have it on my website.
2. "Is it right for me?" moment
When you've satisfied the shoppers quest for information in the first micro moment, it's much easier to transition them into the next step. During the "Is it right for me" moment, customers want to know the specific features of each vehicle. It could be different model editions, equipment options, or the number of airbags. At this stage, customers should be able to customize the vehicle according to their preferences.
Consider an example. A customer is in the market for a car, and he has just passed the first micro moment that resulted in, let's say, a Honda Civic coupe. Now he is continuing further along and thinks of a specific feature that he'd love to have: An armrest that folds down from the middle back seat. So which trim in the Honda Civic lineup actually includes this feature?
Of course, he could go to an OEM website to find out, but Google says that 70% of auto shoppers prefer video over static images and text. Our shopper will eventually find the proper source for this information, but will he find it on your website or that of your competitors?
You have to make certain that your online showroom is well-equipped to walk your customers through every micro moment they will have.
3. "Can I afford it?" moment
When customers have decided on a particular vehicle, they are keen to find out if it will fit within their budget.
The great thing about the "Can I afford it?" moment is that you can actually provide this information during the first two stages. In other words, you can list any current rebates and incentives that are available, or show current specials and promotions that you have going on simultaneously while shoppers are watching your inventory videos.
Embrace an auto dealer video marketing strategy combined with content personalization, and you will satisfy the shopper's inquiries for "Can I afford it?" content right from the beginning. And the shopper won't even have to leave your website or landing page.
4. "Where should I buy it?" moment
This is a very important moment in the buying cycle, as the two dealerships a car shopper will visit (in person) are being determined.
However, if you wait until this stage in the buying process to start this conversation with customers, you may have already lost out.
To become the dealership of choice, you have to get them into the funnel during the first three micro moments, and answer all of their questions.
Another important factor that you have to keep in mind is your dealership reputation. Even if customers are amazed by your online services and the user experience that you provide, they will go and do research to see what others have to say about you. Buying a car is a big deal, so even a few negative reviews online can affect the trusted relationship that you've already built.
5. "Am I getting a deal?" moment
So congratulations on having your prospects sitting in a chair at your dealership. You have done well in helping them to choose you, yet the battle for their loyalty is ongoing. The final decision hasn't been made. There is still the last but not least micro moment at a physical dealership, and it's called the "Am I getting a deal?" moment.
Google has found that half of all car shoppers utilize their smartphones to look at other dealers' inventory while on the lot to confirm that they are getting a good price on a vehicle.
This particular micro moment can cut both ways. You could lose a customer to your competitor's price found online; or you could actually gain a new customer because if they are at your competitors' lots, they can look at your inventory as well.
But of course this is only if you are present there online. We will explain.
As a conclusion for this list and this article, here are three essential points you should be focusing on in order to gain more automotive shoppers today:
Be there
Remember what Google has found: 50% of car buyers use their mobile phones to search for information. Have you optimized your website for mobile devices? If not, it's like closing the front door and waiting for customers to come in. Today it's considered more than just a nuisance to have online visitors zooming in and out, trying to align a page on their mobile devices. If your online showroom is not responsive or optimized for mobile – you are behind the eight ball.
Be useful
It's not enough to simply be present online, you have to add some value and benefits to it. As a dealer, you can make it easier for customers to search for prices and inventory, to locate your dealership, or to compare different models. We had this covered in the first and second micro moments above, so consider it as a summary.
Your website should not just be a cover page where you show off your dealership history or how many vehicles you sell quarterly. It should actually be a useful tool that customers can use and benefit from.
Be quick
What is your Page Speed score? Google called the above mentioned periods of time "moments" for a reason. Car shoppers are constantly on-the-go, so they expect to get answers almost instantly. Are you providing such an experience?
Grab your mobile device and imagine that you are in the market to buy a car. Try to go through each of the five stages yourself. Is your dealership online and easy to find? If so, how easy is it to navigate and search for a vehicle? If it's annoyingly slow, don't blame your salespeople for not hitting their numbers.
The last word
That's all for today, we hope you've enjoyed reading this article as much as we have enjoyed being a part of this Google event.
Now you know a little bit more about having automotive shoppers out there actually looking for you, and about the best ways to meet them halfway. If you need any help with increasing your online visibility for potential customers and helping them through every step of their journey, we at Autoxloo are ready to help.
Contact us today and we can sit down and talk about specific improvements to make in order for you to be the preferred dealer.
And continue to follow our blog for the next upcoming part 3 of this article.