Auction Streaming Has Reached New Heights of Success at the 2018 UCW Show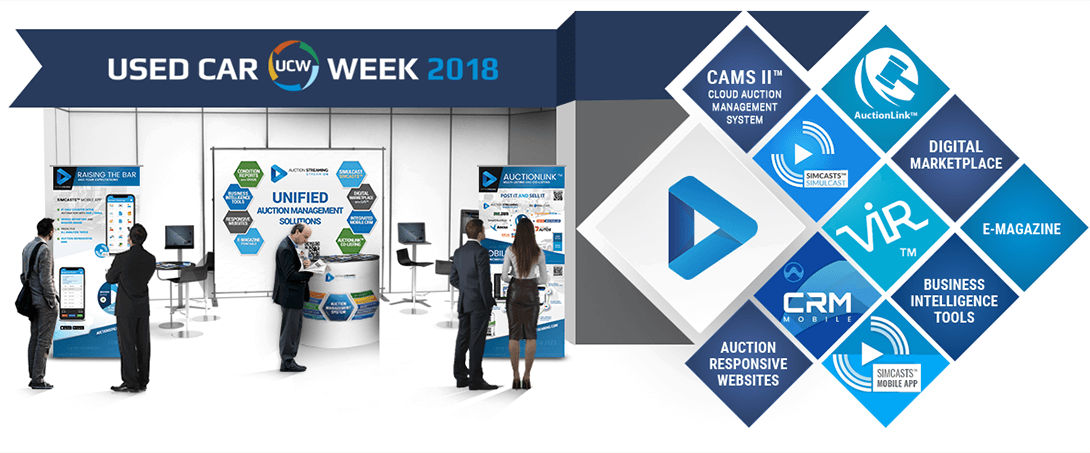 Auction Streaming is pleased to announce that the 2018 Used Car Week Show in Scottsdale, AZ, on November 12 to 16, was another important milestone in the continuing growth and success of our company. We would like to thank all of the auction owners and representatives for stopping by our booth during the show. It was a pleasure to meet everyone who were able to swing by.
We are honored to have attracted such a substantial number of independent auto auctions to our booth, but would like to have had more time to talk to each one of you. If you need any additional information or have a specific project you would like to discuss, feel free to contact us here, or at auctionstreaming.com to schedule an online demo of any feature or module you are interested in.
The Auction Streaming Difference
Our primary goal at the 2018 UCW Conference was to show independent auctions that they can demand more and expect more from their AMS providers in order to be more competitive within captive marketplaces and large franchised auctions. Our company has served the auction industry for years, which has enabled us to become well aware of all the challenges that auctions face and of what other providers are currently offering.
At the show, as well as before and after, we spoke with many independents who were in the middle of the migration process from their current software vendors. The auction owners stated that very often applications from different providers simply don't talk to each other. It often leads to problems with system and module integration, and causes auction website downtime during the sale day.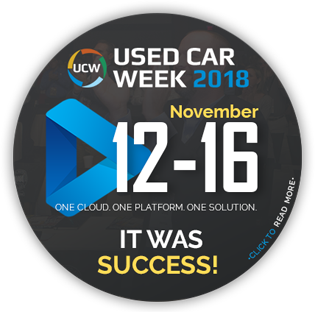 What the difference is with Auction Streaming software is that all modules are integrally connected. Auction Streaming has successfully consolidated the disjointed services offered by other providers into one seamless unified process, reducing overhead, increasing efficiencies and ROI by a measured 15%. Auction Streaming has registered over 21 patents, trademarks and copyrights, including but not limited to:
Cloud Auction Management System
Simcasts™ Simulcast (including If-Sale Counter Offer Automation with SMS / Email)
AuctionLink™ Multi-Posting
VIR™ (Vehicle Inspection Report) with Grading
Digital Marketplace
Auction Responsive Websites
CRM (with Workflow & Escalation Tools)
Simcasts™ Mobile App (with Mobile Reporting and Bidder Badge)
E-Magazine™ Digital & Print Magazine
Business Intelligence Tools
Our unified solution has been met with much excitement and interest. We have demonstrated that auction software can be comprehensive and simple-to-use at the same time. The top priority of Auction Streaming is to provide independents with the easiest, most effective way to manage their auctions online in order to have higher profits in the used car market.
NRC / NAAA Overview
The 2018 UCW Show is a week-long convention comprised of education sessions and insights from industry leaders that shape the future of auto remarketing. During the show, we have met up with many exec-level leaders, senior managers, directors, and VPs, all the while having multiple one-on-one conversations. We are happy to welcome our new customers that we have acquired while at the show. Thank you for giving us the opportunity to serve you and for placing your confidence and trust in our products and expertise!