Go For Quality! Manage Your Media Files With Autoxloo Showcase Tools!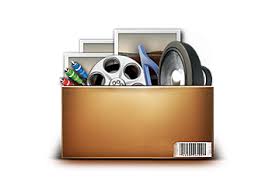 Are you happy with your website? Is it generating the results you were promised? Is it flexible enough to let you showcase your inventory? If you answered NO to any of these questions, then you need to give AutoXloo a chance to show you it is possible to have the best of all the worlds. You can have a high quality Dealer Management System and a professional looking website with AutoXloo. AutoXloo Showcase tools can save you time and money as you create your online videos to enhance your online presence when utilizing the Make-A-Show video generation feature or when using many of the patented tools to create coupons and professional templates directly on your browser.
And the best part is that you can store video, audio, flash and images media right on your DMS. With Back links, custom HTML code and embedded videos you can transpose your media onto any website. We offer the best solutions to give our Automobile dealerships the competitive advantage. Call us today at (727) 475–4455 to speak to one of our consultants or visit us at www.autoxloo.com to register for a webinar of how we can help you improve your online presence.