Estimated Car Repair Cost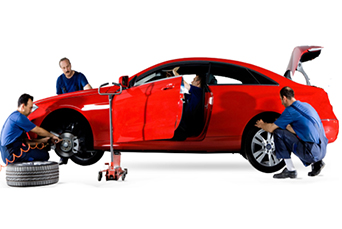 Everyone has faced damages to their car at least once. Paint scratches, punctured tires, collision damage, dings, dents, weather related damage, water damage, etc. are known firsthand to the most of you. The worst thing about it is the repair. Today you don't have to waste your time on estimating and calculating repair costs with a pen and paper or visiting a collision center. Modern technology and software allows dealerships and average drivers to make estimations and all calculations online.
Many car websites offer their users vehicle repair calculators. They are simple to use but their final estimated results are more approximate than true. You are also required to complete a form to get a repair cost.
Traditionally all repair expenses include labor hours and part replacement costs, but you should remember that the final repair cost is always determined during the vehicle diagnostics procedure and depends on different parameters.
Autoxloo would like to offer for you to try a different type of repair cost calculator known as the Estimated Repair Cost feature. It's included in Vehicle Inspection Report™ module. VIR™ allows for you to showcase a detailed report of every zone and part of your car. A colored grade shows the estimated condition of the vehicle and adds "weight" to your car's public image. The Estimated Repair Cost option allows you to evaluate your vehicle and its separate parts with no effort or pain. Its final estimated grade is clear and transparent because it uses different parameters to calculate, such as condition, severity, description, material/part cost, repair/labor hours and frame damage. The estimated repair cost gets populated automatically. An additional feature is the ability to set the values for hours in dollars. Thus the accuracy of the final result depends fully on the data that you specify.
So today estimating is not a problem for you if you use the right software. Autoxloo can provide you with excellent solutions for your business and will share its knowledge, experience and skills. The Estimated Repair Cost option of VIR™ is the best proof of this because it gives you exact, reliable and trustworthy results.