Engage Your Customers Via Your Dealer Websites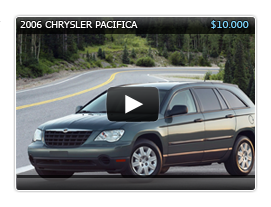 Catching the eye and holding the attention of potential clients is all important right now. There are a few things that can help you do this while managing your dealership website. Keeping in touch and in tune with your potential buyers is a key piece to your online success. With the smallest investment of time you can really cultivate client relationships.
One big piece to a successful online vehicle listing is information. Post and update your information often in order to keep information fresh and current. It's important to highlight the important aspects of new vehicles, any incentives or rebates you may be offering. Focus informative video to help keep your customers on top of all of the industry and manufacturer news. By giving them access to this information you are underlining your value to them as a trusted partner in the automobile business. If they routinely visit your website in search of accurate and current information, they're more apt to visit your physical location for the best in vehicle options.
Offer video information on your dealership website. Video is a good way to engage customers and keep their attention. You can utilize dealership software solutions that will allow you to put your listings in the forefront of your customer's minds. You can use video to highlight ever part of the vehicles on your listings showing customers everything from entertainment systems to floor mats. These videos will be able to clearly identify the specifications associated with each vehicle. Things like capacity, safety features and general specifications can be spotlighted for your customers.
With AutoXLoo's video solution software you will be able to have video that includes data overlay, professional imagery and a virtual tour of your vehicle listing.
Don't underestimate the power of video and information when it comes time to consider what drives a customer to make a purchase.