Do You Have Reliable Lead Tracking Software?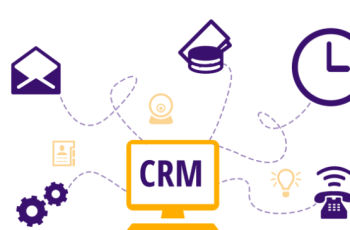 Consumers want dealerships to know their needs, interests or even to anticipate the types of cars and services they need. In case of such reasons it is critical for a dealer to have strong relationship system. Autoxloo offers complete CRM system, which helps manage sales and marketing processes, while delivering more streamlined customer experience.
Autoxloo's CRM meets your dealership's basic needs, have an intuitive user interface and simple to learn. It provides multi-channel communication capabilities via e-mail, voice, video or text; and has integrated social media tools to stay connected with prospects. Our CRM system helps both management and the sales team turn inventory faster.
If your dealership is unhappy with your current CRM, here are three reasons why to choose Autoxloo's system:
1) High quality per good cost
If your current CRM doesn't fit for the price and a system works slow with your sales processes, then it is not the best or most cost effective solutions for you. Trim your monthly CRM payments with a more affordable system that is right-sized. Autoxloo supports its customers and assures that they will get good traffic per reasonable price. In case of any difficulties you're free to contact or support 24/7 and solve your problem in a matter of time.
2) Mobile app
Mobile version of Autoxloo's CRM won't create the feeling that you're using a brick phone. View, create and modify CRM data anytime, anywhere, via a tablet or mobile. Our mobile application is just as flexible as the desktop version of our platform. Manage your leads, accounts and contacts, interact with your calendar, tasks, meetings, calls. We provide the system that is flexible to meet your changing needs.
3) Increase your sales process
Stick with a simple CRM solution and focus only on what your sales team really needs. Manage internet leads, set workflow for sales team, store valuable customers' data. In order to run customized campaigns for existing leads dealer should leverage a CRM database. Make your sales process efficiency with Autoxloo CRM.
Thinking about all of these issues will make the best possible decision for your dealership management. Contact us now and learn more about what can we offer.