Design & Content Management with MAP 2.0™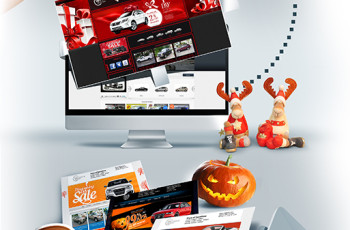 Have you ever thought about how you can quickly change your website by yourself without waiting dozens of days before someone will do it for you? Imagine that you're a programmer and you can change content of your webpage any time you want. It sounds good, doesn't it!?
Earlier articles were about importance of successful performance on Google+ and other social websites. They are all in common raise your visibility and increase customers' rate. But how can you attract customers without attractive website? Autoxloo knows that dealers like to create some pages and patented Make-A-Page 2.0™ technology. It offers the flexibility to make changes of your website any time. Changes are made in real time with very little need to technical skills. You will avoid the aggravation of waiting days / weeks for your webmaster to update your website.
With our Make-A-Page2.0.™ you can drag and drop objects onto the page and put them freely in the layout.  publish and preview the web page with one-click. save and store multiple home pages. Inventory pages with specific content and publish them on event dates. Change your pages automatically for each of the 12 holidays, 52 weekend sale or have a new page every 365 days of the year. Build them in advance, deploy them at will or schedule each page. You can change your home page, inventory page, specials page, vehicle details pages … absolutely every page … anytime.
Our Make-A-Page 2.0™ will help you to create a unique page according to your needs. Dedicated page content, focused keywords, specialized titles, intelligent URL are only but a few features you will not find with any other provider. Unique graphics, video, widgets, Snipes and JSON delivered inventory offers unparalleled SEO results. Change the Entire Page and expanding your online site indexing.
Autoxloo can help you to build your page wisely. We are always ready to participate on you success achievement. Share this article in order to get a wise tip on your way of building dealership.