Dealership Showcase Tools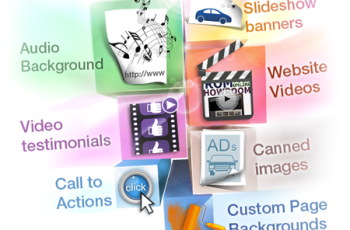 Every dealership has vast amount of data like news and specials, Autoxloo provides your dealership with bunch of tools to showcase your dealership, your stores and inventory online. Save time and money by making superior decisions using the data that you have at your disposal with our Dealership Showcase Tools.
Discover flexible tools and professional-looking, customizable templates, which create a better user experience, leading to more sales:
Website Videos: People enjoy video, it becomes easier for them to experience your services and products. Use YouTube video converter to download and convert YouTube videos to a vast array of popular formats.
Custom Page Backgrounds: Having unique background is one of the main things that keeps a person on your site. Bring out the character in your web pages, encourage stronger brand recognition.
Slideshow banners: Slideshow banners are a great way to show large amount of content or images on a small area in a website. Create sliders in a matter of seconds without special IT knowledge.
Video testimonials: Potential clients need to feel reassured and informed with the purchase decision they are about to make before they contact you. Let people to tell how great it has been doing business with you.
Audio Background: Background audio can create atmosphere, generate mood or even prompt and provide narrative. Your target audience will enjoy your background audio while your website will produce more leads.
Call to Actions: Make it clear, make it intelligible, make it transparent. That's the rule of successful "Call to Action" button, which leads your site visitor to your defined target.  Call to Actions can generate real measurable ROI.
Canned images: Canned images module allows you to upload your advertisements between your vehicle photos images. Make your brand more visual. Promote your specials, motivate customers' engagement and make every moment a Call-To-Action.
There are tons more great features and tools at Autoxloo. Build value in your dealership and take customers as far as you can during their digital visit.