CRM with Phone Integration Saves Time for your Dealership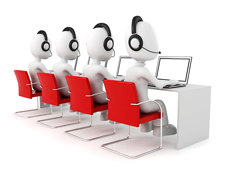 Every phone call is an important opportunity for your dealership to connect with the client. Phone Integration saves sales person time to focus on the call rather than log in it. Give your leads instant attention.
Autoxloo provides the system that is flexible to meet your changing needs. Control the phone conversation from your computer screen: accept incoming and outgoing calls. We provide you with instant visibility of who is calling, by integrating data to the CRM in real-time your inbound and outbound phone calls are stored directly into the CRM.
Route and queue your callers quickly according to your business priorities. Choose any convenient strategy: Basic, Round Robin, Cyclical or Simultaneous. Customize exactly when, where and how calls are routed. Set up Voicemail features and forwarding when all staff is busy. Not mentioning the Speech-To-Text feature, which allows you to bring better user experience.
Never worry about losing or forgetting your conversations. Securely record incoming and outgoing calls. Files automatically backed up and managed for you, available for review and sharing.
The most reliable phone system on the market:
Efficient Call Queue

Personalized Caller Experience

Complete Customer History

Secure Call Recording

Smart Call Routing

Convenient Call Screening

Customized Voicemail

Variety of strategies
Harness the power of Autoxloo for your dealership.