Automated Social Networking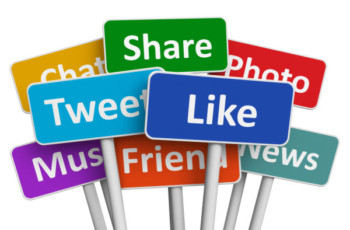 Nowadays the world got overwhelmed with social network boom. TV, videos, books, games audience are nothing to compare with Facebook, Twitter, Instagram, YouTube etc. Selfies, posts, casual thoughts, comments, likes, follow-ups, subscriptions have become an essential part of life and sometimes even life itself for modern generations. As a car dealer you are always in search for new customers and you should know that they can be easily found in the social network world.
Usually it takes time, efforts and hand work to fill a social media page with the vehicle inventory data like videos, images, newcomings. To rescue a dealer from all this routine Autoxloo takes these functions upon itself. Dealership inventory on Twitter, Facebook, Pinterest, YouTube are within a click now!
How does it work? Very easy. Just connect your social account to our Dealer Management System (DMS) and that's it. Post your vehicle inventory automatically to social accounts by ticking required items. For your dealership YouTube channel we have prepared a Video Manager tool allowing you to upload files from computer or our media program. You can also create playlists with the help of this tool to simplify your work.
You shouldn't be worried to be left without any help or support. Our Live Chat service and professional team are always at your service. If you need some extended tools or widgets for social networking you're welcome! Autoxloo offers a wide range of services and software solutions for car dealers. As social media connection is a main component of any business our clients are equipped with this feature and are sure in their success and high speed development.
We'd like to know your thoughts, share them in our Twitter or Facebook. If you have any questions, don't hesitate to contact us.