MEET AUTOXLOO AT NIADA CONVENTION & EXPO 2022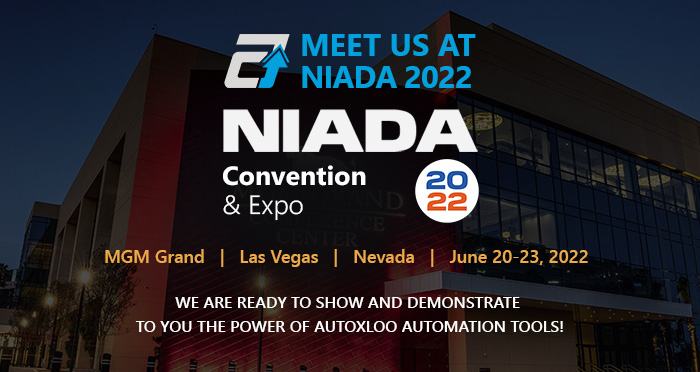 Autoxloo announced its plans to be at NIADA Convention & Expo 2022 to transform the dealer experience with the latest technology unifying the retail and wholesale space with a one-of-a-kind software solution that promises greater profitability for dealers.
Backed by deep data science, Autoxloo offers 24 modules for the retail sector, replacing 100's of vendors to the dealerships with potential reduction of the overall cost, by 50% ROI improvement instantly to the dealer clients.
"We want to enable the dealership and auctions to compete on the same playing field and not be consumed by the bigger entities because they can not afford the massive cost of technology to join the race," said David Vahman, the CEO of Autoxloo.
"Technology is the equalizer that will strengthen the smaller guy to compete toe-to-toe with the giants and keep their cost economical while making the same or more profit than their bigger competitors banking on their economy of scale." Mr.Vahman continued.
North America has appoximately 18,000 franchised and 23,000 independent, wholesale, BHPH and Tier 2 sellers. This market has been long overdue with the removal of the layers. Autoxloo's objective is to be the dealer technology partner to all the various levels and allow them seamlessly exchange vehicles and data to stay connected and participating for a nominal cost.
Demand More & Expect More from your DMS providers and let us show you the new possibilities
Mobile CRM
In-App Pymt Processing