Auction Streaming Will be Exhibiting at the Used Car Week 2019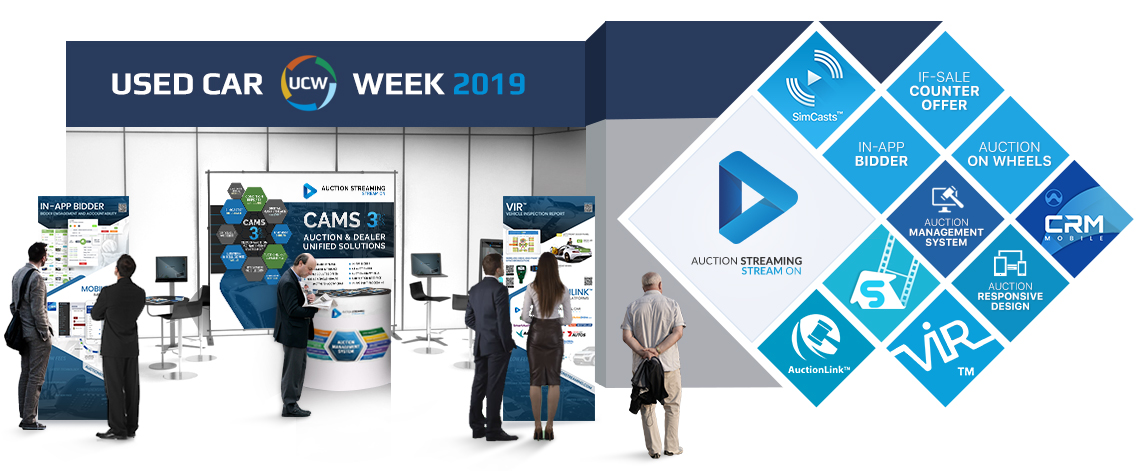 Auction Streaming as a subsidiary of WEBXLOO LLC, the leading provider of an integrated retail and wholesale software with its latest version of Auction Management Systems, will be exhibiting at the NAAA and UCW Expo 2019.
The 5-day event is held at the Red Rock Casino, Resort and Spa in Las Vegas, on the 11th-15th of November 2019. More than 500 auto remarketing and used-car industry professionals will be attending and researching the latest technology available. Auction Streaming will exhibit its full range of products and modules at the show.
"There is a fracture and deficiency of technology by current providers in this market. Auction owners are waiting months to a year to receive the much-needed update or patch which would not be tolerated in any other software vertical. We are headed to Las Vegas in November to present a Unified Wholesale Solution for Independent Auction Groups. With Auction Streaming, independents will have access to over 8 modules and 110 dedicated professionals putting them at par with the franchised auction groups," David Vahman, CEO of WEBXLOO LLC, said.
About Auction Streaming
Auction Streaming Inc offers a complete suite of solutions comprised of Auction Management Systems, Simcasts™ Simulcast, AuctionLink™ Multi-Posting, VIR™ (Vehicle Inspection Report™) with Grade, Digital Marketplace, Auction Responsive Websites, Comply-Apps™ Compliance, CRM (Workflow & Escalation Tools), EMag™ Digital & Print Magazine and Business Intelligence Tools for the Automotive wholesale and retail industry. Auction Streaming is designed to serve Auction needs in lanes and outside of the gates as One Platform, One Cloud, One Solution provider.
The company is partnering with the independent auctions as an onsite IT resource with proactive solutions to overcome their challenges in supporting their dealer clients.
Auction Streaming offers Turn-Key applications as cloud SaaS Solution or Run License acquisition option, both with development, maintenance and upgrade as add-on services as requested.