Will the Weather and Recalls Hurt February's Auto Sales?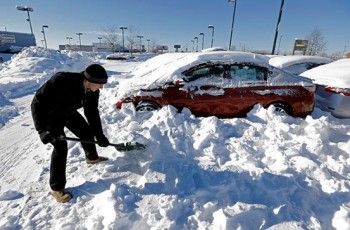 The month of February had some horrible winter weather and continued uncertainty surrounding the labor picture in the country, and many analysts has lowered their expectations for February's auto sales report. Analysts at the beginning of February were expecting the month-to-month sales numbers to be much higher based on strong demand during the President's Day weekend, yet auto sales volumes came in much lower, thus proving that demand was not sustainable. Wall Street economists have always placed emphasis on the monthly vehicle sales report because it offers a rather reliable gauge as to the health of the U.S. consumer. But, after a month that had the world's largest auto maker – Toyota Corp. – hit a public relations mess that rivals some of history's largest catastrophes, many are not expecting anything earth-shattering tomorrow when the auto industry releases its monthly report.
Skeptics are quick to point out that the year-over-year sales numbers should be higher because the United States was involved in a crippling recession, forcing many would-be buyers to the sidelines. But others like to argue that the figures could be even higher had it not been for Toyota's massive recall and the snowstorms to prevent consumers from hitting the showroom floor.
Source: Taipan publishinggroup.com