Smart Campaigns for Auto Dealers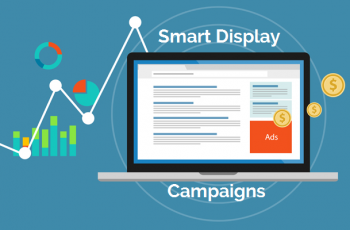 Pay-Per-Click (PPC) campaigns in Google AdWords are effective means to get traffic to your web resource. Display network within PPC branch allows you to get customers by posting ads of different formats. Now display campaigns in Google AdWords offer you a new feature, smart campaigns, which provide the necessary information instead of you and, indeed, are worth their name being really smart. Smart campaigns present a simple and effective solution for those who want to include automated bidding, targeting and other factors in the media advertising management, to find new customers and to increase conversion rates. You can use smart campaigns to show the ads of any formats in the display network and to attract users on every step of conversion process. It can be starting from engaging visitors who show interest in the vehicle purchase and finishing by making deals with real buyers who are ready to acquire a car.
Now you don't have to set targeting, adjust bids and create ads because in smart campaigns all these operations are automated. So the main benefits of smart campaigns are the following:
Automated bidding. You just set the target price for conversion and the bid values will vary depending on the conversion making possibility. So you can maximize the profitability of advertising investments.
Automated targeting. Targeting is optimized during the campaign process. The ads will be displayed more often in the places where they attract your potential customers. You can edit, exclude the items, but you can't set them by yourself.
Automated ad creation. You just need to enter headlines, descriptions, upload images and logos that will be used for creating ads.
Smart but not complex. Smart campaign optimization is automated and takes only a few days. AdWords selects the most effective combinations of ad elements. You should track the statistics of their impressions and focus on the items that provide the best results.
Attracting the most promising customers. You can set the desired CPA price and show the ads to the in-market audiences. Smart campaigns are optimized in the display network by automatic bidding and targeting. That is true for remarketing as well.
The main drawbacks of smart campaigns can be described as follows:
You can't add your own banners or make your ads displayed only in corporate colors.
Their automatic algorithm is based on remarketing and retargeting that is only aimed at in-market audiences.
Smart campaigns will help you a lot in the following cases:
If you want to attract more customers. The use of manually targeted campaigns is not enough for you.
If you use a conversion tracking feature and meet the conversion requirements. You can create a smart campaign if you got at least 50 conversions in the display network or 100 conversions as minimum in the search network within the last 30 days.
If you show your ads in the display network only for remarketing. But you also want to call to your potential customers on the earlier stages of the purchase process.
If you don't have any advertising experience in the display network. But you want to create an effective campaign quickly.
Smart display campaigns use a new adaptive format, that is smart display ads. They can be textual, graphical and native ads of any type and size created by combining the ad elements you provided. Native ads are usually more effective than common ones. This high adaptivity allows to expand the ad coverage without generating hundreds of different ads manually. The system will compose the ads by using your vehicle images and the advertising text you entered. Unfortunately, you can't view all ad variations created in smart campaigns because there can be thousands of them. The ads will be displayed correctly if the heights and widths of the uploaded images and logos meet the requirements. Such advertising can be shown as native ads.
Autoxloo offers auto dealers professional services in ad creation, posting and analyzing. Since November 2016 Autoxloo has been a badged Google Partner and a certified Google AdWords and Google Analytics specialist. We will make your advertising effective and working.