Should Dealers Advertise on Bing?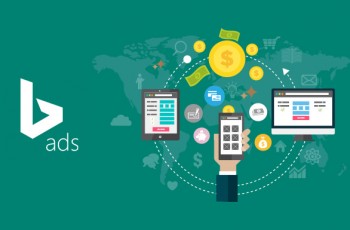 Today businesses search for more ways to reach potential customers and to increase online presence. An advertising market tries to meet their needs and offers alternative solutions to well-known, proven methods. Google keeps its leading position in the search, but it can't cover all the target audience that advertisers want to get. To ensure more eyeballs to your ads and consequently, more sales you can shift your focus from Google to other resources, such as Bing. Bing Ads platform gives access to Bing.com, Yahoo.com, and Aol.com search systems and provides third party websites and applications for your advertising. Visually ads on Bing are almost the same as Google ads displayed on the search engine result page. They can be placed on the top, side and bottom of the page. So what's the difference between Google and Bing advertising? Is it worth promoting your dealer business with Bing Ads?
The main benefit of advertising on Bing compared to Google is lower competition. Racing for good ranking and visibility makes businesses fight for Google's favor and trust as Google is the world's largest and most reputable search engine authority. Meanwhile, there is a small percentage of users that Google can't reach. So you can create your ad campaign on Bing that will give you additional traffic, conversions and sales.
Besides this, Bing offers you the following:
Relevance. As any other search system Bing satisfies users' needs for information. If a user needs a car he/she may type 'honda accord sedan in new york' and will get the most relevant results. You don't need to worry about the relevance of your ad campaigns to users' requests if your keywords are set correctly.
Free registration. Registration with Bing Ads is for free. You don't need to enter your credit card details until you start the ad campaign. You will only need to use your credit card to pay for users' clicks on your ads.
Budget control. You are welcome to set up a daily/monthly budget for your ads. You can control your expenses simply and quickly. You won't beat the monthly norm you set. But your daily costs may vary a little bit.
No minimum fees. Only you set your budget that fits your dealer business the best.
Easy tracking. Bing's administration panel allows you to track the statistics of your conversion goals such as ad views, clicks, conversions, interaction rate, cost etc.
Simple data import. If you use Google Ads you don't need to create new ads for your promotion on Bing. You can simply import your Google ads.
Compatibility with all devices. Your ads will be correctly displayed on PCs, laptops, and smartphones, so you can easily reach your potential customers anywhere and anytime.
Global or local coverage. 'To be or not to be' that is not a question for Bing Ads concerning advertising globally or in the local search results. You can cover both.
Autoxloo will help you advertise your dealership on Bing, Google and Yahoo the best way for you. You can be sure that your requirements and wishes are satisfied the way you expect. Autoxloo offers dealers a variety of services and tools to meet your individual needs and demands. Contact us to learn more.