Increase Customer Confidence With the VIR™ Paint Meter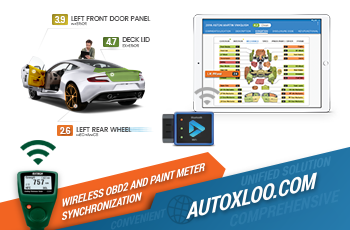 The buyer's trust and willingness to purchase are directly proportional to how thoroughly the vehicle condition has been described. Often car buyers, especially in a bustle of auto auctions, have limited time to define true value of the vehicle. This can get in the way of many deals. Besides, without comprehensive digital condition report car dealers can't reach non-local buyers.
Autoxloo's Vehicle Inspection Report™ has been known as a reliable software to assess the true condition of the vehicle and increase buyer confidence.
VIR™ significantly facilitates the vehicle estimation process by providing highly accurate and detailed information about selling car. Now it has a new feature – Paint Meter.
It became possible to put the measurement result data on any car surface with the metallic coating in VIR™ reports. Now car inspectors can provide the most accurate information on vehicle paint condition and severity.
Coating thickness can tell a lot about the vehicle. It is one of the main parameters by which buyers can define whether the vehicle has been in an accident, has been resprayed or undergone other paint damage. Such things can drastically affect the vehicle's resale value. Now you can identify any rework that has been done by using VIR™ Paint Meter. The device that is used for the measurements is called Extech CG304.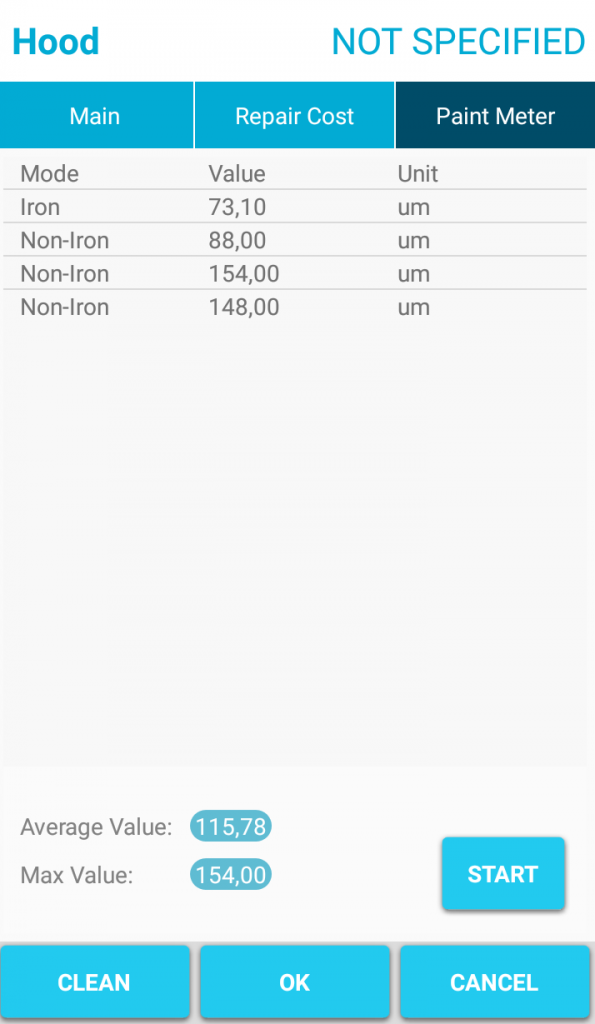 Extech CG304
The coating thickness tester Extech CG304 is a hand-held paint meter, that offers a non-destructive way of measuring the thickness of ferrous and non-ferrous substrates. Factory calibrated, Extech CG304 automatically recognizes the material under test. It has an easy-to-use menu system and dot matrix LCD display with backlight and contrast for easy viewing in various lighting conditions.
The meter uses two measurement methods: magnetic induction (for ferrous metal substrates) and eddy current (for non-ferrous metal substrates). The Bluetooth® feature wirelessly transmits measurement data to a Bluetooth receiving device for further analysis and for generating Vehicle Inspection Report ™. Proper use and care of this meter will ensure many years of reliable service.
How does it work?
The process of the measurement is very simple:
In VIR™ Exterior tab choose any car detail with metallic coating you want to inspect.
Connect your smartphone or tablet with Extech CG304 via Bluetooth.
Once devices are connected, the measurement can be started.
After the measurement is completed, you get the following results:
Mode: the type of the coating (iron/non-iron),
Value: coating thickness of each detail in microns (µm),
The Average Value and the Max Value of the readings.
All measurements are saved in VIR™.
Abnormally high or low thickness readings can specify where previous rework has been done. Such insights can help establishing the real resale value and the true condition of the vehicle. Extech CG304 ensures accurate gauge in all weather conditions.
Increase your customers' confidence with the new Vehicle Inspection Report™ feature.