It's Vital for Your Dealership to be on Pinterest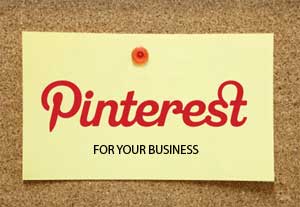 If you still haven't heard about Pinterest, let us introduce it. Pinterest is one of the hottest social network nowadays, behind only Facebook and Twitter. Over 11 million unique visitors come to Pinterest every month, according to ComScore. 70% of Americans will more likely buy something if it's on Pinterest than if they found it on a company's website, according to Shopify.
This social media service allows users to visually share and discover new interest by posting, also known as «pinning images» or video to their own or others' pinboards.As Pinterest put it, it meant to «connect everyone in the world through the things they find interesting».
Asking yourself in which way Pinterest can be helpful to your dealer website?Develop the brand identity, drive traffic to your website by pinning items that are related to your dealership and be successful at converting the new visits into leads. Whenever possible include links back to your dealer website, where customers can find out more information about your vehicles inventory or services offered.
Use new Pinterest tool «Rich Pins» to include prices of products, availability, and where to buy. Include a map, address and phone number of your dealership with «Place Pins». Take your time selecting eye-catching photos and images. Write description and use targeted keywords, which will attract your target customers. Every image should have a Call-To-Action in it. Moreover, the social network isn't limited only to pinning images, create a pinboard of the interesting videos.
Autoxloo integration to Pinterest enables your inventory to be uploaded seamlessly with a simple click of a button. No more cutting and pasting or saving images on your desktop before uploading. Create several boards and group your pins into certain categories for your dealership or specific activity for your customers with our Pinterest interface. Autoxloo Dealer Management System will give you the competitive edge to post your inventory and comments on Pinterest with ease.
Pinterest can be used as a a great Social Media tool for understanding the interests and needs of your customers. Find creative way to improve your dealer website online presence with Autoxloo.