Difference between SEO vs PPC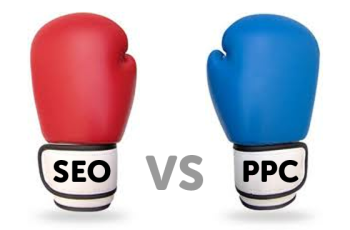 Another important factor that is almost always overlooked by dealers is the need to continuously add fresh relevant content to their website and/or microsites. If your value proposition is beneficial to the consumer no one will easily bounce you off the first page thereby your ranking remains intact. The PPC is immediate but competitive in nature. Your competitors can buy the same phrases and therefore are able to bounce you off or down to the bottom the following day as long as they pay more money. It is important to note that Google rewards sites with strong on site SEO and relevant content . For example; a website with a weak on-site SEO may pay $5.00 per click on a specific keyword or phrase, while a site with a strong SEO campaign may only pay $.75 for those very same keywords or phrases. You can easily see how it pays (literally) in the long run to go with a company that provides a strong SEO foundation on which to build your advertising campaigns.
In the end SEO is a function of time and PPC is a function of money, however they must both be done intelligently and with a strategic mindset in complementing your sales effort.