AUCTION-ON-WHEELS ENABLED $1M OF VEHICLES SOLD IN 2 DAYS!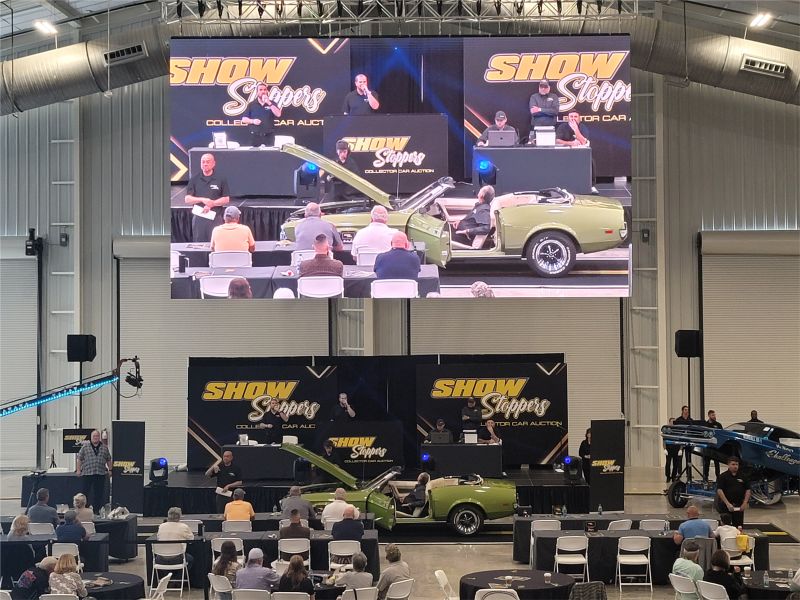 Auction Streaming successfully facilitated the sale of over $1 Million sold classic cars utilizing the latest CAMS unified technology. The Show Stoppers Collector Car Auction 2-day event was held at the World Equestrian Center in Ocala Florida, with nearly 100 collectible cars showcased and over 60% sold, with 15% to online buyers. Vehicles were added during the sales and even sold 30 minutes afterward on the block.
The concept and efficiency of the Auction-On-Wheels mobile workstation allowed the vehicles to be loaded in one day, scheduled, prioritized, sold and re-run over the 2-day event. The event included 2 auctioneers with one Spanish language auctioneer for the Latino patrons and car enthusiasts.
With a full production crew and 8 cameras on the set streaming live, every detail of the vehicle was visible to enhance the online buyers experience and the onsite participants. The front facing camera interface captured the auctioneer expression and focused dialog with the online buyers for a VIP interaction as they enjoyed the video stream of the vehicles on display, simultaneously.
Auction Streaming 7 modules made it possible for buyers to engage the sale with several access points via PC and Smartphones in addition to In-App module bringing an immersed shopping experience.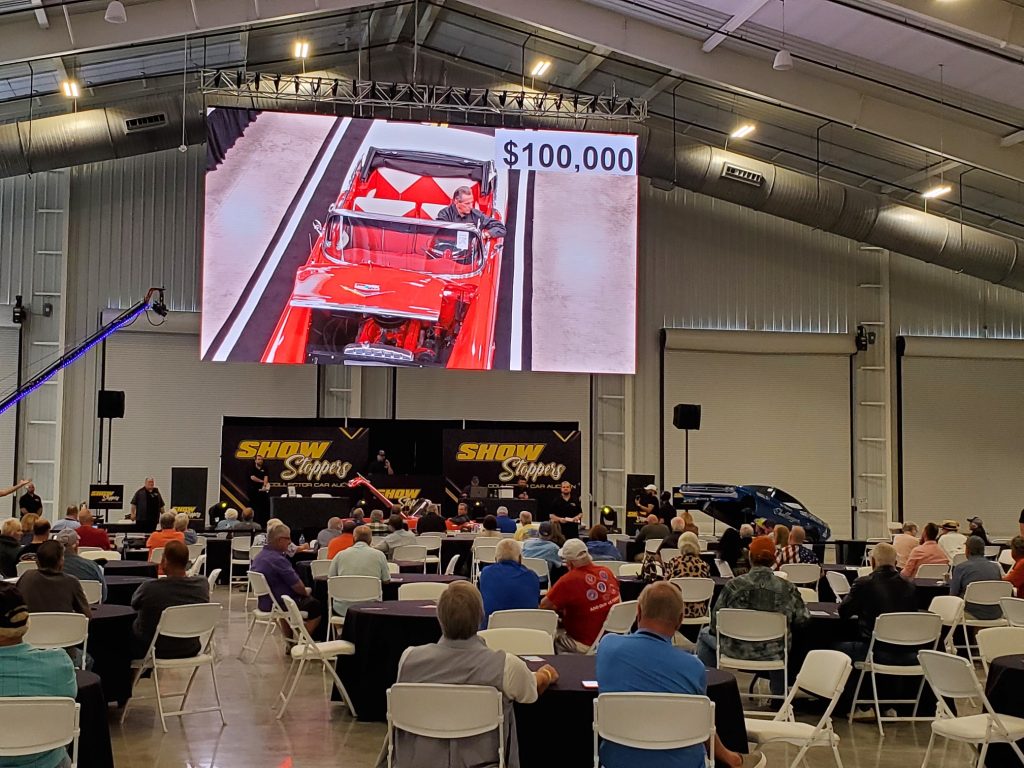 AUCTION-ON-WHEELS BENEFITS
REACH Every Dealership & Group In The Country
HOST Weekly Mobile Sales Events 1000 Miles Away
COMBINE The Sale With The Vehicle & The Buyer, Anywere
ONLINE AND ONSITE Bidding & Proxy Buying
LIVE STREAM to YouTube & Facebook
RECURRING Or One-Time Events For Maximum ROI
Contact us to see the cost benefits and ROI associated with this hybrid solution encompassing both the physical auction and the online concept to reach every dealership in your state and the multigroup alike by bringing the sale to their doorstep available exclusively through Auction Streaming Unified Software Solutions.