10 Steps To Improve Your Dealer Website SEO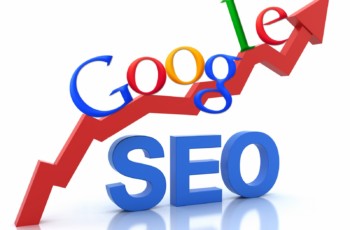 Search engine optimization shows good results when it's done correctly. Autoxloo has put together a 10 SEO steps to help you improve your dealer website ranking.
Step 1. Make Your Local Listing Pages as Your Visit Card
Just use your Google+, Yahoo, Bing or other popular listing directories for this purpose. At first you need to verify you are indeed the owner of the listing. Each one has its own different verification method. You will be asked to confirm an email address or to pass captcha. Use accurate and consistent information across all of your local listings.
Step 2. Write Blog Posts Regularly
There is nothing more effective and attractive for your visitors than blogging. It provides a great SEO benefit. You give your dealer website visitors something new to read every time they visit your website. The longer you can keep them on your site, the better chance you have to convert them into a lead or sale. Add links to your social pages and allow leads to share articles in their networks. Make sure to include blogging in your marketing effort.
Step 3. Keep Your Website Optimized
When it comes to being found in local search, your on-page optimization is very important. Take the time and optimize all of your on-page factors before you even begin to think about link building. Earlier we listed the on-page factors on how to properly optimize your website. Follow our guide and make your website optimized.
Step 4. Make Your Website Mobile & Tablet Friendly
It is very important nowadays to keep your website performed on mobile and tablet devices. Mobile traffic continues to increase and there is no sign of its slowing down. Ease your leads' search through your dealer website.
Step 5. Ask Your Customers for Reviews
Positive reviews build trust and credibility. Most customers will be more than happy to provide their feedback. With the help of our DMS you will be able to create a page on your website that displays all of the review options.
Step 6. Keep NAP Information Consistent
NAP (business name, address, and phone number) should appear on all directory listings exactly as it appears on your website. Don't abbreviate some names if it has been mentioned as a full name earlier. For example "Street" do not write as "St", this consistency will help you to improve your local SEO greatly.
Step 7. Make Smart Social Media Platforms Based on Your Customers
Social media is a vital part of search marketing effort. Make your Facebook, Twitter, YouTube or Pinterest active. Share your blog posts on social media, engage with your audience a few times daily. It will help you to attract more prospects and convert them into buyers.
Step 8. Visualize Your Content
Videos, infographics, and images are more attractive in your website content than simple tables or text. This helps your visitors stay on your website longer. Useful images or an infographic also helps your website attract inbound links from other websites. Focus on improving the user experience and you will earn more links for your SEO.
Step 9. Create a Call to Action Request
A clean design and simple navigation is a key to success for every website. The goal is to create a call to action request for users. This could be a physical location visit, a phone call, a form request or a purchase. Make it as simple as possible for your visitors to complete your desired actions.
Step 10. Test & Optimize All of Your Changes
Above mentioned nine tips need to be constantly addressed. Don't be afraid to test and make changes. You would be surprised at how the smallest change can often result in the biggest change.
Want to know more about effective SEO methods? Contact us now!