BUILD YOUR ONLINE UNIVERSE
ONE CLOUD. ONE PLATFORM. ONE SOLUTION.
February 15-17 | Las Vegas Convention Center

DO YOU HAVE ANY QUESTIONS?
CONTACT US NOW!
Demand More & Expect More from your DMS providers and let us show you the new possibilities.
Look at the New Features Released for 2020:
Digital Marketplace
Mobile App Dashboard
Interactive "Shadow" chat
Mobile CRM
Auction-on-wheels
IN-APP PYMT PROCESSING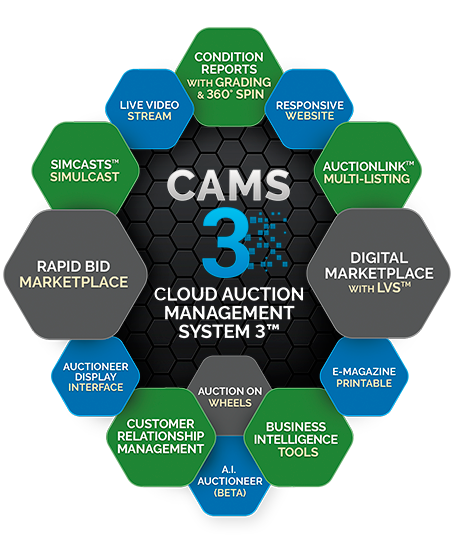 Dealership & Wholesale
Unified solutions
We at Autoxloo are excited to announce being the First and Only DMS provider to have a fully functional and independent online Cloud Dealer Management System.
Learn More
VIRTM
WITH QUALITY GRADING
Vehicle Inspection ReportTM provides a real-time data stream, storage, reports and data distribution with grading. VIRTM fully satisfies auction needs which makes it competitive on today's wholesale platforms.
Build consumer confidence by providing highly accurate and detailed information about the true condition of the vehicle. Reduce post sale complaints and arbitration claims. Attract "non-local" buyers and increase deal transparency with an ability to upload vehicle options, specifications and associate damage photos to its respective item.
Learn More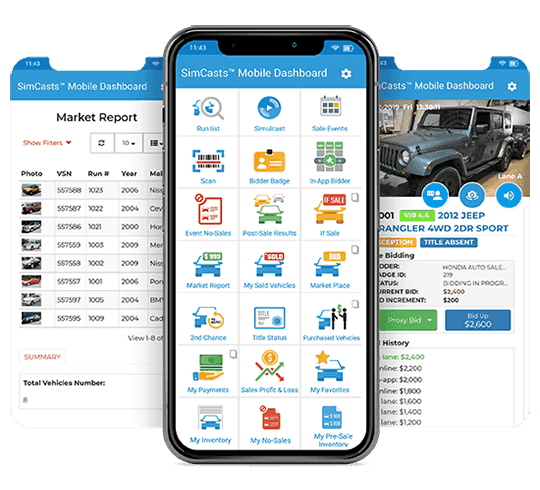 SIMCASTSTM MOBILE DASHBOARD
THE AUCTION APP FOR YOUR BUSINESS
Autoxloo is committed to improving the overall dealer experience with an auction, and enabling dealers to choose how and when they want to do business with an auction.
That's why we've launched our SimCastsTM Mobile Dashboard, an application designed to let dealers participate in live auctions from their mobile devices.
Learn More
AuctionLinkTM
MULTI-LISTING AND CO-LISTING
With our AuctionLinkTM data feed we will push your vehicle inventory to the top online automotive marketplaces like SmartAuction, OVE and Adesa. Seamlessly post a vehicle onto the market place with a comprehensive inspection report attached.
Additional listing platforms proprietary to Auction Streaming also include:
Get your dealer's inventory in front of millions of potential customers from around the world! Live data-feeds from the inventory of the Dealer's lot means no double-entry of vehicle information. Even any pre-existing photos can come directly to  AuctionLinkTM.
Learn More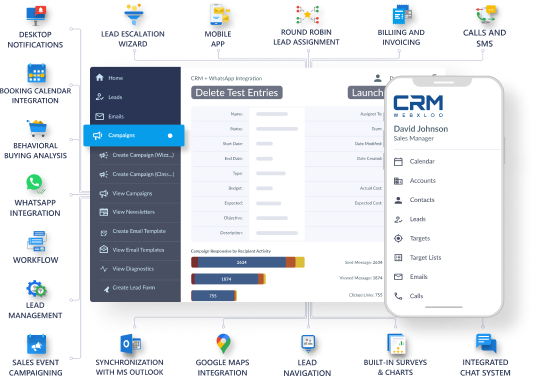 CRM
Customer Relationship Management
The Autoxloo Mobile CRM is user friendly and has a systematic GUI interface which can easily adapt and provide simplified workflow logic. Autoxloo's CRM is a fully integrated customer management solution with inbound and outbound calling/SMS along with live chat to provide the most complete CRM solution on the market today. You can assign leads, set escalation, Round Robin and lead data distribution rules to keep track of all lead activity and monitor your sales staff performance from one centralized location. Our CRM is fully interactive with an event calendar, activity-based tasks, escalation process and campaign management of a client's budget and purchasing habits.
Learn More
LVSTM
Live Video StreamingTM
The LVSTM (LIVE VIDEO STREAMING™) application is the next evolution in lead generation / conversion for both automotive dealers and commercial truck dealers. The Autoxloo LVSTM enables the sales person to provide a live video tour of any vehicle at their dealership.
Our dealers are also using the Live Video StreamingTM app to increase their service absorption rates by showing customers first-hand any additional repairs that have been discovered during a visit to the service department, saving the need for the customer to make additional trips to the dealership.
Learn More
DIGITAL MARKETPLACE
EVERY MODULE IN ONE SOLUTION
Introducing Autoxloo revolutionary auction marketplace, with bidding formats such as 'Buy now', 'Make offer', 'Place bid' and 'Proxy Bidding', 'Instant Messaging', 'If-Sale Counter Offers', 'Dutch Auctions' and 'Reverse Bidding Features', in conjunction with a mobile live simulcast anywhere, anytime, and with anyone.
Learn More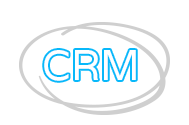 Customer Relationship
Management
Lead conversion starts and ends with your CRM. Eliminate waste of time and maximize your sales staff performance with this fully integrated customer management solution.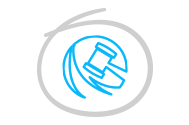 Multi-Listing
& Co-Listing
Push your vehicle inventory to the top online automotive marketplaces like SmartAuction, OVE, and Adesa with our AuctionLinkTM datafeed.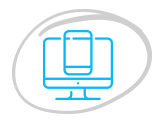 Responsive Dealer
Websites
Give visitors free access to your inventory regardless of the device they are using. Make your dealer website friendly for any smartphone or tablet. Any changes within your website are under your control with our "Make-A-Page 2.0TM". No programmer is required.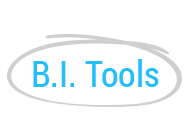 Business Intelligence
Tools
Monitor your sales, profits and losses and convert this data into easy-to-read reports with our B.I. Tools. They are a powerful instrument to streamline any amount of data before, after and throughout the life cycle of the vehicle.