Why Should Auto Dealers Advertise On Craigslist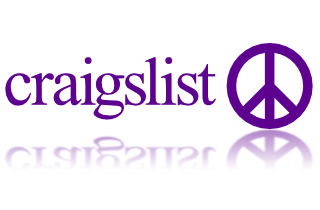 The design of the 90s, no annoying ad banners, only 24 employees and more than 20 million visitors monthly. Impressive? That is Craigslist, a modern Klondike for the Internet money makers from all over the world. Only lazy people do not use it to say "goodbye" to the unneeded things and miss the chance to make money.
Everybody knows that Craigslist is a universal platform for online ads. You can sell and buy everything on it. From a pin to a house. Auto dealers use it very actively and achieve significant results. Many state that Craigslist helps to increase website views, online conversions and real purchases. What's the key to Craigslist popularity? Why should you advertise on it? Here are some secrets that make this ad platform so irresistible:
Big cities are not always as profitable as small ones. It seems logical that the cities with a large population have a big demand for dealership services. They are highly competitive because of this. But Craigslist has a lot of exceptions of this rule. If your dealer business allows you to work with customers living in other areas and cities do not obsess over the capitals and megapolises. Craigslist can illustrate you lots of cases when a low competition and high demand for cars and car services are common to the small locations. Your success on Craigslist depends on how often you post your ads, how aggressive you are, how you mix and match categories and the most important – how you write text ads! A simple rule for Craigslist is when you doubt, be the maximum aggressive!
You can sell out-of-date and old-fashioned vehicles, parts and accessories. If you are an owner of such, go post the ads up on Craigslist. There will always be people having old and antiquarian cars or a desire to buy them. So your obsolete inventory and its parts that are not in production any more will be of high value. This also concerns the vehicles, parts and accessories returned by customers.
You get access to the biggest targeted client base. Millions of people visit Craigslist regularly to find the best cars at the best prices. Why not to use it? Make your ad attractive, provide good photos, correct information and make money! Do not forget to attach a link to your website to increase its visibility.
You will also need some methods to become highly effective and competitive on Craigslist. Follow these strategy hints to succeed and profit on the platform:
Show the maximum aggression! As a professional in the dealership business you can provide several types of services. Submit your ads to a few categories simultaneously. You can rewrite a little bit your first ad and the text will match other niches. For example, by changing a couple of sentences you can easily post your ad to "for sale by owner", "for sale by dealer" and "service offered" categories at once. Be creative, go beyond usual thinking. There is traffic on Craigslist. All you should do is to show yourself. More categories, more likely you will have a conversion you expect. Repost your ads every two days. There is no need to chase the top of the ad list. Do not post your ad to the same category on the same day. Otherwise, it will be deleted, your email and account will be blocked. If you are a lucky guy you will get an IP ban.
It's better to repost than multipost. It's very easy to make a repost of your ad. Follow these simple rules:

1. Wait 48 hours.

2. Then log in to your CraigsList account and click on the ad. If it is active it will be green.

3. Click «Delete This Posting».

4. You will see a confirmation that your ad was removed.

5. Go back to your account. Select the ad again and click «Repost This Posting».

6. Select a category, verify the captcha and your ad is on the top of the list.

Spend some time on the ad text. Use the principles of Direct Marketing for it. For Craigslist ads these principles are as important as for postcards and selling pages.
Use Direct Marketing. Write beautiful, meaningful and flashy headlines, offer a comprehensive guide on how to use the app for a vehicle, make "tasty" offers, discounts, gifts and message everything to a client in the preferred form. Thus you will get a potential buyer, just keep on moving in initially chosen strategy. You can be sure, such a strategy will work with a bang!
Craigslist was and remains the most popular and profitable advertising platform in the world. Autoxloo provides the services to work with Craigslist most effectively and profitably for you. By using the posting tool in our DMS system you can publish your inventory on Craigslist with one click or we can do it for you. The automated process will shorten the work time so you won't need to provide the vehicle information once more. Be sure with Autoxloo solutions you will have highly competitive and profitable ads which add you visits, conversions and clients.