Autoxloo Posting Services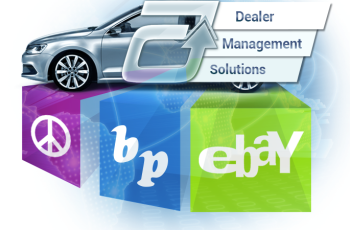 We are pushing your vehicle inventory to multiple online listing sites like Craigslist, Backpage, eBay, Autotrader, Kijiji, Gumtree, OLX etc
Use eBay to let millions of customers around the country see your listing or focus your selling locally. All our data is synchronize with eBay server. Easily build real-time reports: how many times your vehicle was viewed, what bids were made, what time of day there were most bids etc We can offer you 2 options: eBay local market feed or manual post. UI is designed specially for comfortable manual posting: choose template,  listing icons, listing type, deposit or full payment methods.
Showcase your vehicle inventory not only on eBay, but on Backpage too, second largest classified ad listing service on the Internet.  And again we offer all data about posting your vehicle and amount of clicks on your ad. Enjoy the ability to see how many prospects come to your site from the ad.
Easily preview your eBay or Backpage templates in our DMS to make sure that they look the way that you want them to. We also have software that helps to make a template for classified services like Backpage and eBay in a quick way. With Make-A-Template™ module you can customize templates any way you like. You'll be able to add your logo, set your colors, styles and fonts. It is possible to resize, rotate and arrange items within the template. With drag and drop patented technology Etch-A-Word enjoy the ability to add descriptions, text, graphics, logos and frames to your vehicle photos quick and without difficulties. Your listings will have increased visibility without having to pay premium placement fees.
We offer you CRM where you can manage all your leads. Besides, the winner of the eBay bid is automatically added to our CRM. Call Management, eMail, SMS marketing and Lead distribution. It's all about our integrated CRM. See for yourself how easily leads are being distributed, managed and how they are being followed up.
Give us a call and check out our Classified Posting Services.